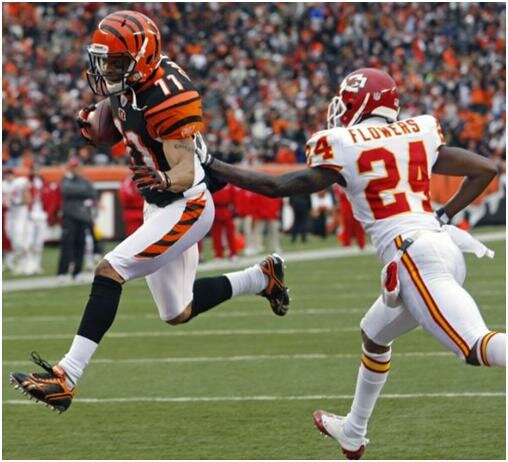 From Paul Brown Stadium, Cincinnati

The wind blew cold and hard off the Ohio River, as slate gray skies with puffy dark clouds hung above the playing field.
Snow started falling just as the Bengals were wrapping up their 10th victory of the season, beating the Chiefs 17-10 and locking up first place in the AFC North and a trip to the playoffs.
The snow could have been a bit of Mother Nature's confetti to celebrate the team's first division crown and post-season ticket in four years.
And it added another notch under the "L" column for the 2009 Chiefs. That's 12 losses, against just three victories. There's one more week to go and when the Bengals and getting ready to host a game in the playoffs, the Chiefs will be headed off for vacation, and contemplation of a game where they had a chance to beat a post-season team.
"Overall, I thought the team played their heads off," said head coach Todd Haley. "There are no moral victories here, but again, I thought it was important for us to come out here and compete against a good team."
Compete yes, win no, as that hurdle remains a tough one for them to overcome.
As always, there was plenty to talk about. Here's what we have:
DEFENSE: Rebound performance wasted in loss.
GAFFORD'S GAFFE: Long snapper throws up a wild pitch.
NOTES: Charles has another good day.