Enrique's Post Patterns – Indianapolis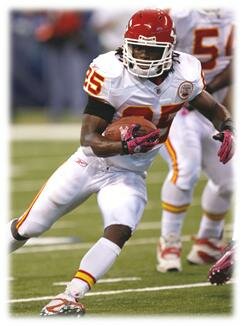 (Throughout the season, as soon as game day is over and the facts are compiled, Enrique will dissect the patterns that dominated the Red and Gold weekly extravaganza. See if you agree.)

You'll have to excuse me, but since the Chiefs lost, I have to start with the ugly:
THE OUT PATTERN (aka, the one that needs to be dismissed right away.)

I thought about taking the high road and celebrating once again that first-year TE Tony Moeaki led the Chiefs in receptions (like he has done in all of the '10 season). But frankly, the loss to the Colts did not put me in that kind of mood. So, a pragmatic spirit is responsible to point out that for the
4th consecutive contest NO CHIEFS WIDE RECEIVER caught more than four passes in a game. A streak that is especially disturbing once you realize that our top-two receivers are a fourth-year, former 1st-round pick (Dwayne Bowe) that should be showing a trace of playmaking-consistency by now, and a 10-year veteran with a Pro Bowl berth under his belt (Chris Chambers) that got a contract extension as recently as this off-season … because of his productivity. Is it Matt Cassel's fault? Is it Bowe? Chambers? Charlie Weis? I don't have a clear-cut answer for that, but believe me when I say that I'm closer to finding out what's going on with the Chiefs' passing game.
Oh, and by the way…if you expect me to address the killer drop by Dwayne Bowe on Sunday afternoon, please hang on a little longer. I have a column coming up that will tackle the subject. And yes, you are right. That last paragraph is what you'd normally identify as a
teaser.
…Read More!