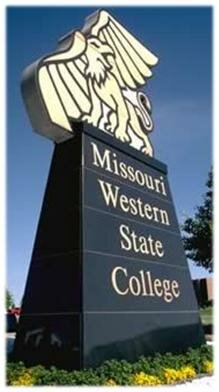 It's finally here – the true start of the 2010 NFL season. It's time for training camp.
Already camping as of Monday were the Cleveland Browns rookies, who started on Friday, the Dallas Cowboys who kicked off on Saturday and then on Sunday it was the San Diego and New England rookies. Opening the doors on Monday will be the Philadelphia and Baltimore rookies.
By the end of the week on Saturday afternoon the only teams not in camp will be the New York Jets veterans, the Indianapolis Colts and the New York Giants. They all begin on Sunday, August 1.
The Chiefs will congregate at Missouri Western State University on Thursday, learning the lay of the land and checking out the new facilities there. It's all brand new for the Chiefs after spending the previous 19 years at the University of Wisconsin-River Falls. The first practice is set for Friday afternoon.
The Chiefs remain one of the NFL teams that do not stay at its regular-season facility for training camp. This year, just more than half the league will not travel to camp – 17 out of 32 clubs. Of course, the Chiefs have moved far closer to home than they were in River Falls. It's approximately 65 miles from the team's facility at the Truman Sports Complex to campus.
Of the 15 teams that leave their facility, Dallas goes the longest trip, starting with two weeks in San Antonio (284 miles from the team's headquarters and then Oxnard, CA for the final two weeks. Here are the numbers that show the growth of teams giving up the concept of going away to camp:
YEAR

NFL TEAMS WITH HOME
TRAINING CAMPS (PCT.)
 

YEAR

NFL TEAMS WITH HOME
TRAINING CAMPS (PCT.)

2001

5 of 31 (16%)

 

2006

13 of 32 (41%)

2002

7 of 32 (22%)

 

2007

17 of 32 (53%)

2003

12 of 32 (38%)

 

2008

14 of 32 (44%)

2004

12 of 32 (38%)

 

2009

17 of 32 (53%)

2005

15 of 32 (47%)

 

2010

17 of 32 (53%)
And here's how the week will go with camp openings:
Monday

– Philadelphia and Baltimore rookies.

Wednesday

– Baltimore veterans, Cincinnati, Denver rookies, New England veterans, Oakland, Carolina, St. Louis rookies.

Thursday

– Buffalo, Jacksonville, New York Jets rookies, Atlanta, New Orleans, Philadelphia veterans, Washington.

Friday

– Cleveland veterans, Houston, Miami, Pittsburgh, San Diego veterans, Arizona, Chicago, Detroit, Green Bay, Minnesota, St. Louis veterans, San Francisco rookies, Seattle, Tampa Bay.

Saturday

– Denver veterans, Tennessee, San Francisco veterans.

Sunday

– New York Giants, New York Jets veterans, Indianapolis.
ON THE CONTRACT FRONT FOR THE CHIEFS & REST OF THE NFL

It figures to be a very busy week around the NFL as teams work to get all of their draft choices signed. Right now the Chiefs have four players without contracts – veteran S Jarrad Page and draft choices S Eric Berry, WR Dexter McCluster and CB Javier Arenas. The Chiefs should announce any day now the signing of draft choice C/G Jon Asamoah.
Agents for the unsigned players were very quiet over the weekend, either saying nothing or failing to return requests for comment. With the exception of Jarrad Page's brother John Page, all the agents involved are experienced contract negotiators in the NFL system and not known as representatives who have holdout problems.
As of Sunday afternoon there were 182 of 257 draft choices who have signed or agreed to terms. That's 71 percent. Two teams – Chicago and Dallas – had all their choices signed to deals. Cowboys first-round choice WR Dez Bryant is the only player in that opening group that has signed a contract.
FAMILIAR SPORTING NAME JOINS CHIEFS STAFF OR CAMP

The NFL's Bill Walsh Minority Fellowship Program provides training camp internships for minority coaches that generally come from the world of college football.
Joining the Chiefs at Missouri Western will be James Colzie III, who is the assistant head coach, secondary coach and special teams coordinator at West Georgia.
Long-time Chiefs fans will remember his uncle, former Raiders and Dolphins defensive back Neal Colzie, who played for nine seasons after he was Oakland's first-round choice in 1975. Neal Colzie passed away in 2001 at the age of 47 from a heart attack.
But even bigger than his uncle's athletic exploits was the career of his grandfather James Colzie Sr. (left.) He pitched for seven years in the Negro League's for the Indianapolis Clowns and the Atlanta Black Crackers. In fact, Grandpa Colzie said his biggest highlight during his pro pitching career was beating Satchel Paige and the Kansas City Monarchs in a game played in K.C. in 1947.
James Colzie III played college football at Florida State, where he was part of the 1993 national championship team. He's coached since 1998, starting at Miami Christian High School and rising up through the ranks at Florida International, Florida State, Valdosta State and West Georgia for the past three years. He was part of a Division II national championship at Valdosta where he coached current Chiefs DB Maurice Leggett.
CHIEFS ARE CRADLE FOR TIGHT END COACHES

We ran a post over the weekend listing all the current coaches in the NFL with ties to the Chiefs.
One interesting tidbit from that group of 38 names: five of them were tight end coaches around the league. There were former coaches Bob Bicknell (Buffalo) and Jon Embree (Washington), as well as former Chiefs TEs Jonathan Hayes (Cincinnati), Jimmie Johnson (Minnesota) and Alfredo Roberts (Tampa Bay.)
Of course, Tony Gonzalez the leading tight end receiver in pro football history set all his marks with the Chiefs over the 1997 through 2008 seasons. By the way, Gonzalez's first catch this coming season will be No. 1,000. When that happens he'll become the seventh receiver in pro football history to have 1,000 catches for more and obviously the first tight end.
THE LEAGUE REMAINS SHOCKED BY PASSING OF KAYE COWHER

There were only a handful of people in professional football who knew that Kaye Cowher was sick. By handful, I mean one hand, about four or five people. Kaye and Bill Cowher wanted to keep her battle against melanoma quiet. Marty and Pat Schottenheimer knew. So did a few other very close friends.
That's why it was such a shock when word came Friday evening that she had passed away at the age of 54.
Their desire for privacy was just an example of the old school values that Bill and Kaye carried. In these days of reality shows and people's lives being laid bare in front of television cameras, the Cowhers went in completely the opposite direction. Once they knew her condition was terminal, they simply wanted as quiet and normal time as possible for themselves and their three daughters.
To learn more about Kaye Cowher, here's an obituary from the Pittsburgh Post-Gazette that's worth reading.
ONE LAST STORY FROM BILL MUIR

I hope you enjoyed the story the other day of the football odyssey that Chiefs offensive line coach Bill Muir has traveled over the last 50 years. It's a pretty amazing journey that started when he left his hometown of Homestead, Pennsylvania.
Here's one last piece of the Muir story from the man himself:
"I grew up listening to football games on the radio with my Dad. He never went to college; he ended up working 45 years in the steel mills. He had been in the Navy, so we always listened to Navy games. And we were Catholic, so we always listened to Notre Dame.
"When I was being recruited by the University of Denver one of their assistant coaches was Johnny Lattner (Heisman Trophy winner at Notre Dame in 1953.) He came in for a home visit and that was the end of the story in my house. A legend walked into our little place and everyone decided I was going wherever he said. That's how I would up in Denver."
NFL PERSONNEL MOVES & FOOTBALL NEWS FOR THE WEEKEND OF JULY 23-24-25

BENGALS – signed 3rd-round draft choice CB Brandon Ghee to a 4-year contract – played at Wake Forest where he showed good athletic ability, but questionable ball skills.
BILLS – former LB John DiGiorgio announced his retirement after four years in the NFL. He did not play last year because of bone damage in his right knee. Signed as an undrafted rookie free agent out of Saginaw Valley State in '06, he started 14 games for Buffalo in '07.
BRONCOS – signed 6th-round draft choice C/G Eric Olsen to a 4-year, $1,896,000 contract – the Notre Dame product may push for playing time early. There are now a half-dozen of Charlie Weis' Fighting Irish on the Denver roster; starting RT Ryan Harris has been given the go-ahead to begin practicing, after spending most of the off-season on the sidelines after suffering a toe injury.
COWBOYS – signed 2nd-round draft choice LB Sean Lee to a 4-year, $3.490,000 contract with close to $1.7 million in guaranteed money – Lee's the quintessential Penn State linebacker and could challenge immediately for playing time; signed OLB Jay Moore – a former 4th-round choice of the 49ers three years ago, he 's been with three other teams and not yet played a regular season game; released WR Verran Tucker – an undrafted rookie free agent out of California-Berkley; designated rookie S Akwasi Owusu-Ansah and LB Stephen Hodge to the PUP list as both players recover from surgery; Owusu-Ansah to a shoulder and Hodge underwent microfracture surgery on a knee. Both players still count against Dallas 80-man pre-season limit.
DOLPHINS – signed DE Marques Douglas to a 2-year, $2.5 million contract – cut earlier this year by the Jets, Douglas was on the verge of re-signing with New York when Miami offered him a deal. They needed a replacement for the injured Phillip Merling (Achilles tendon) who is out for the season; signed DL Montavious Stanley to a 2-year contract, terms undisclosed – a former draft choice of the Cowboys, he played for the Jaguars last year and had one sack. He's also played for the Rams, Falcons, Saints and in the UFL.
GIANTS – signed LB Keith Bulluck to a 1-year, $2,500,000 contract with incentives – Bulluck is just seven months removed from ACL surgery last year while with the Titans. He played 10 seasons in Tennessee. Bulluck is 33 years old.
LIONS – signed LB Isaiah Ekejiuba to a 2-year contract, terms undisclosed – released earlier this year by the Raiders, he's a special teams demon who should help the Detroit kicking game.
PATRIOTS – signed 2nd-round draft choice TE Rob Gronkowski to a 4-year, $4,440,000 contract with a $1,760,000 signing bonus – Arizona product missed all of the '09 college season due to a back injury, but he was able to work out before the Draft and showed no ill effects during New England's off-season program; signed 2nd-round draft choice OLB Jermaine Cunningham to a 4-year, $ contract – a three-year starter at Florida, he had 19.5 career sacks and was second team All-SEC last season.
RAMS – 3rd-round draft choice CB Jerome Murphy was arrested on Saturday in Tampa, charged with driving without a valid license. He was booked and released on a $250 bond.
RAVENS – 2nd-round draft choice OLB Sergio Kindle is in an Austin, Texas hospital after suffering a head injury in a fall down two flights of stairs. His condition was described as stable by Baltimore GM Ozzie Newsome.
TITANS – RB coach Kennedy Pola announced his departure from the team over the weekend to take over the offensive coordinator's position with Southern Cal. That left Tennessee head coach Jeff Fisher very unhappy with Trojans head coach Lane Kiffin. "I am very disappointed in Lane Kiffin's approach to this," said Fisher. "It is just a lack of professionalism." Oh by the way, Fisher is an alumnus of Southern Cal.