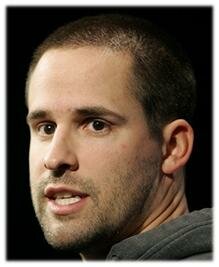 From Indianapolis, Indiana

The last time we saw Denver head coach Josh McDaniels he was walking off the turf at Invesco Field trying to figure out how his Broncos got slapped so hard by the Chiefs in the regular season finale.
It was the end to a difficult season for the first-time head coach. It started with the whole Jay Cutler situation and then there were problems dealing with WR Brandon Marshall and other players. By the time Game No. 16 was played, the Broncos were out of sorts and both Marshall and TE Tony Scheffler were held out of the game by McDaniels for reasons he has never provided.
But it's the last day of February and every team in the NFL is focused on the 2010 season and the upcoming start of free agency and the annual Draft. It's the time when hopes and dreams thrive and McDaniels has plenty of those.
Here's part of his weekend press conference, including plenty about the situation with Marshall.