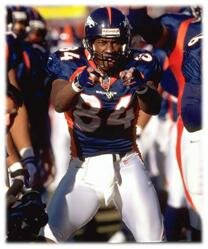 As a member of the Board of Selectors for the Pro Football Hall of Fame, I'm asked constantly over Super Bowl weekend about those that were voted in, and especially those that were not passed through for induction. In some corners we are hailed for our selections, in other quarters we are called idiots.
That's the price that comes with trying to split hairs when it comes to the greatness of one player over another. By its definition, it should be hard to gain entrance to Canton. I know and accept that everyone is in a hurry, but there are a lot of very good players with very Hall worthy careers and the most players who can be inducted each year among the more recent players are five. Do the math and it's not hard to see the problem.
I believe there are too many new Hall of Famers each year. When a minimum number of new inductees is required, there are going to be borderline candidates that walkthrough the doors. Each time that happens, more players come into the pool of consideration, creating more hopes and dreams. My idea is simply make the maximum class four players each year, seniors included in that number.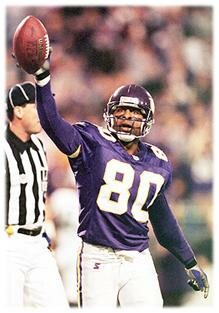 I say that having sat through the last 14 Hall of Fame voting sessions and knowing how hard it has been to sort through the bodies and identify players worthy of a Canton bust. There's a big difference between men that should be considered for the Hall and those who own obvious Hall of Fame careers. Maybe we should all accept that the obvious guys are the Hall of Famers, and the others are a step below, or the Hall of the Very Good, not the Best.
But the rules are what they are and I'm more than willing to follow them as prescribed by the Hall.
So what happened this year that created the class of Jerry Rice, Emmitt Smith, Russ Grimm, John Randle, Ricky Jackson, Dick LeBeau and Floyd Little? The rules of the voting session are all discussions are confidential. This year, the Hall asked all of us to keep our votes under wraps as well. I will honor their request, but I think all of the voting should be made public at each and every level of the balloting.
But I can give you the flavor of what happened in that room at the Fort Lauderdale-Broward County Convention Center over about six hours of discussion, deliberation and voting.
Let's start with the seven players that were voted in:
RICE & SMITH – No explanations needed.
GRIMM – The Redskins won three Super Bowl titles and on offense they did it without great quarterbacks or running backs. Hall of Fame runner John Riggins would be the biggest name among those skill positions players with Washington. The heart of that offense was "The Hogs" and the best player in that group was Grimm. Some very big names in pro football were big Grimm fans, calling him one of the best guards of his generation. In 11 seasons, he played in five NFC Championship Games, four Super Bowls and three titles. Grimm was an all-decade team member of the 1980s and he went to four Pro Bowls and was first-or second team All-Pro in four seasons. It took him 14 years after his retirement to make the Hall. Russ Grimm paid his dues and under the current system, he earned a slot.
RANDLE – While Grimm had to wait 14 years, Randle gained a spot in the Hall in his second season of eligibility. Why? Randle was a seven-time Pro Bowl player and a six-timer as an All-Pro pick. He played 219 games, but did not miss a game during the 1990s and played in 176 consecutive games, with 133 starts over 14 seasons. He racked up 137.5 sacks over his career and was a disruptive factor against the run as well. Randle never played in a Super Bowl, so he had no post-season success going for him. He was a remarkable player, given the fact he was not drafted, entering the NFL as a free agent out of a small college program.
JACKSON – He was pretty much forgotten for the last decade, and that makes his induction special because Jackson deserves a spot in the Hall; he was one of the most complete linebackers of his generation. In the 13 seasons that they both played in the NFL (1981-93), Jackson was every bit the linebacker that Lawrence Taylor was. In that time frame, Taylor had 183.5 sacks, forced fumbles, recovered fumbles and interceptions. Jackson had 188 of those same plays. He earned a Super Bowl ring at the end of his career when he played two seasons with San Francisco. Jackson waited 10 years for recognition. Again, under the standard of today, nobody need apologize for Jackson's induction
LEBEAU – As a seniors candidate, LeBeau was to be judged strictly on his playing career, with no acknowledgement to his lengthy coaching career and his success as a defensive coordinator. As a player, it's hard to understand how his record fell through the cracks and kept him out of the Hall for 37 years. Here's the best stat to bring his career into perspective. When LeBeau retired after the 1972 season, his 62 interceptions were the second most in NFL history. Today, 38 years later, he ranks No. 3. LeBeau had seven of those interceptions against Johnny Unitas. He had seven against Bart Starr. Essentially, he was passed over because of the presence of Hall of Fame defensive backs on his team like Dick "Night Train" Lane, Yale Lary and Lem Barney. LeBeau played in 171 consecutive games at cornerback, was named to three Pro Bowls, but did not play in the post-season as the Lions were unable to win a conference or division title.
LITTLE – Consider Little's career statistics on a piece of paper and there's no doubt why he was ignored for so many years by Hall voters. But look behind the numbers and his worthiness for Canton becomes very clear. Little was a great player on a bad team, the Barry Sanders of his generation. Over nine seasons with Denver, only two years produced more victories than defeats and there were no post-season games. How bad were the Broncos? Little was elected a captain by his teammates nine times, including his rookie season. He had but a single 1,000-yard season, but the bulk of his playing career came before 1972. That was the year that the NFL changed its rules on the hash marks, moving them in from the marks that the colleges had used for decades. This opened up the field for the offenses, as balls were snapped from closer to the middle of the field. In the five seasons before '72, there were 14 runners that had 1,000-yard seasons in the AFL and NFL. In the five years after the change, there were 40 1,000-yard seasons.
OK, now here are the 10 guys that went out before the final votes, coming in alphabetical order.
TIM BROWN – this was his first year of eligibility and with Rice also on the ballot, there was no way the cards would fall to have two wide receivers as first ballot inductees. Brown will make the Hall of Fame thanks to his receiving and returning skills.
CRIS CARTER – his absence continues to shock some fans, especially those that count him among the NFL's best receivers in the 1990s. The sense in the room is that Carter racked up a lot of numbers, but didn't do much to help his team win a championship. Carter will make the Hall of Fame within the next year or two.
DON CORYELL – one of the candidates that received the most discussion during the meeting, there isn't anyone who doesn't believe his offensive contributions to the game were important and in some cases revolutionary. Now, here comes the but – he was nominated as a head coach, and a person in that position has to be worried about more than just one side of the football team. Coryell's teams never won a conference championship, let alone made the Super Bowl and that weighed against him as well.
ROGER CRAIG – there doesn't seem to be much push for Craig and his career. He was the first and one of only two running backs to have 1,000 yards rushing and 1,000 receiving yards in the same season. The sense seems to be that the 49ers had Joe Montana and Jerry Rice on offense and that Craig was a complimentary player.
RICHARD DENT – I thought this was going to be Richard Dent's year. The induction in '09 of Derrick Thomas eliminated one of his pass rushing competitors and seemed to open the door for him. Dent's induction is close, maybe a year or two away. He will make the Hall soon.
CHARLES HALEY – the committee should consider only the on-field play of candidates, not their off-field actions or even personality. That's easier said than done and the board of selectors is made up of humans. Many outside the voting room think Haley's prickly personality is keeping him out. While I cannot confirm that, I also cannot deny that it's a factor. Since I never had to cover Haley on a daily basis, his actions were not a problem for me. But his behavior over the years was very unbalanced and he's currently being treated for a bi-polar disorder. On the field, he was a game changing player and he owns five Super Bowl rings, more than any player.
CORTEZ KENNEDY – I think if Randle was not part of the class of '10, then Kennedy's chances for induction would have improved. He was one of the first generation of these three-technique tackles on defense and he proved a load for all teams to manage. Kennedy has a chance in a down year.
ANDRE REED – he made the list of 10, while Brown and Carter did not. That had something to do with his clutch catches and the Bills ability to win games and go to four consecutive Super Bowls. Some might say that if Roger Craig was a complimentary player to Montana and Rice, then shouldn't Reed be considered a complimentary player to Jim Kelly and Thurman Thomas? I think Reed is going to make the Hall before either Carter or Brown does.
SHANNON SHARPE – when he did not make the cut from 15 to 10, I was shocked. That's a step back from last year, when he made the final 10. There's no question that Sharpe is deserving of a spot in the Hall based on his career numbers, his longevity and his three championships. If Kellen Winslow is in Canton, then so should Sharpe. That he's not yet been inducted is evidence of how tough the competition has become in that room and the problems of dealing with the passing numbers that have ballooned so much. His time will come in the next two years.