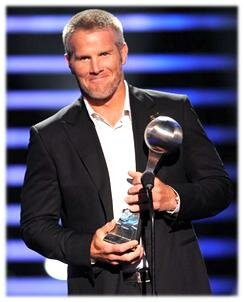 Well guys, it's been a really fun week bringing you the daily Cup O'Chiefs features and a very enlightening one as well.
Really, I don't know how the heck our man Gretz has gone nearly 104 weeks (more or less, Bob?) putting these together – an incredible feat on his part. Trust me, if for some reason you get the feeling that you need to go through a humbling experience in your life, just reach Bob and ask him to do this for him. Your whole perspective of sports writing — and the effort that it requires — will be changed forever. For good that is. Nevertheless, I'll also say that I wouldn't trade the experience for the world.
And since I didn't want to leave without covering a lot of ground in my last entry, please allow me to give you a tour around the NFL landscape. Enjoy.
The "Other" Player-Selection Format Brings A Couple Of New Faces To The League

The 2010 NFL Supplemental Draft came through and ultimately delivered the goods in the form of the two most-coveted players available.
First, let's start with a familiar name, former Brigham Young RB Harvey Unga. And yes, so much for the Chiefs' interest in him. Whether scared by additional revelations in Unga's record, or simply wary of investing a future draft choice, the Red and Gold front office didn't even put a bid on him.
Therefore, the all-time rushing leader in BYU history ended up being selected by the Chicago Bears. The cost? A seventh-round pick in the 2011 NFL Draft. At 6-0 3/4 inches and 244 lbs, Unga is built like a FB, and yet, he'll be given a chance to earn a roster spot in Chicago as a tailback, where he'll compete with Garrett Wolfe, Khalil Bell and rookie FA Brandon Minor. He should remind you of Chris Fuamatu-Ma'afala, the "Mini-Bus" – Jerome Bettis' backup in Pittsburgh at the beginning of the decade.
The other half of the supplemental recruitment belongs to Illinois DE Josh Price-Brent, who entered this process after being declared academically ineligible for his senior season. He was selected by the Dallas Cowboys, and they'll also surrender a 7th round pick in next year's Draft. The 6-2, 315-pounder Price-Brent is projected to play nose tackle in the Cowboys' scheme, where he'd be spelling relief for Pro Bowl NT Jay Ratliff. There were rumors floating about some character concerns on his part, but you just know that stuff like this has never scared the Cowboys away.
FB Vanness Emokpae of Truman State and RB Quentin Castille were not drafted and are not able to sign with any team in the league.
Brett Favre's "Indecision" – Episode XXXXL
In an interview with ESPN's Hannah Storm at the ESPY Awards, another chapter in the "Will He-or-Won't He come back to play this year?" Book of Favre was written. This time, the three-time former MVP declared that if he doesn't return to the gridiron, it will be because his surgically repaired ankle won't allow him to.
Two reactions – first, I'm sure he'll come back and two, his ankle is the least of my concerns about this man. Those of us who saw last season's NFC Championship Game saw a very badly beaten man at the end of the extravaganza. Badly enough that the League decided to change the OT format. Out of compassion I'd tell him to stop already, but apparently the game is too addictive for him to step away. In the end, it's his body, his choice, his life. If he's willing to pay price, who are we to say he should call it quits for good?
Chris Johnson (left) Giving Titans a Run For Their Money

In another interview with ESPN's Hannah Storm at the ESPY Awards, Titans RB Chris Johnson not only insisted that he's looking for long-term deal (with at least $30 million guaranteed), he also said that his goal for the upcoming season is to rush for 2,500 yards. I'm all for raising his salary. He's deserved it. But 30 million guaranteed? For a RB? He's more likely to get the 2,500 yards than the money.
T.O. – The Pitchman
Finally, T.O. tried to get some attention by declaring to WJMN radio on Wednesday that he would be "definitely be open" to joining the Patriots. That would make him a teammate of Randy Moss. Rumor has it that by declaring that, he's only trying to get another season of his reality show get picked up by VH1.
NFL PERSONNEL & NEWS FILE FOR THURSDAY, JULY 15

JURISPRUDENCE – Seahawks and former Chargers S Kevin Ellison pleaded not guilty at his arraignment on Thursday in Torrance, California on felony drug possession charges. He was arrested after police found 100 Vicodin pills in his car. Ellison was on the San Diego roster at the time, but was released and moved on to Seattle. He was given an Oct. 5th court date.
COLLEGES – the NCAA is investigating University of North Carolina football for possible rules violations in Butch Davis' program … the Packers announced on Thursday that they are interested in hosting a possible Big Ten Conference championship game at Lambeau Field.
CARDINALS – signed 3rd-round draft choice WR Andre Roberts to a 4-year,$2,510,000 contract with a signing bonus of $724,000 – product of the Citadel, he has the physical skills to make a contribution on special teams as a rookie; released DL Ryan Kees – he was an undrafted rookie last season who spent time on the Arizona practice squad.
DOLPHINS – NT Jason Ferguson retired with the team announcing his decision on Thursday. Ferguson played 13 seasons for the Dolphins, Jets and Cowboys, the last two in Miami. He's coming off serious quadriceps injury that ended his '09 season and was suspended by the NFL for the first eight games of the 2010 season for violating the league's rules for performance enhancing drugs. He played in 159 games with 128 starts, racking up 569 total tackle, 21.5 sacks and six forced fumbles. "It's been an absolute blessing to play this long," said the 35-year old Ferguson.
GIANTS – signed WR Adam Jennings – former Falcons '06 draft choice who spent most of the '09 season on the Lions injured-reserve list ; waived/injured WR Domenik Hixon – he tore an ACL in June and will miss the '10 season. He's now exposed to the waiver process and if he is unclaimed or doesn't sign with another team, he'll go on the New York injured-reserve list.
RAIDERS – signed 6th-round draft choice LB Travis Goethel to a 4-year contract with terms undisclosed – played in the middle during off-season work in Oakland. A product of Arizona State, he was a three-year starter for the Sun Devils.
SAINTS – signed 4th-round draft choice DE Al Woods to a 4-year contract with terms undisclosed – physically gifted athlete who underachieved during his college career at LSU.
TITANS – talks between RB Chris Johnson and the team over his contract appear to be going nowhere according to the man who led the NFL in rushing last season. "Right now, we're at a standstill," Johnson said. He boycotted the off-season program of head coach Jeff Fisher and wants a long-term deal with at least $30 million in guaranteed money.