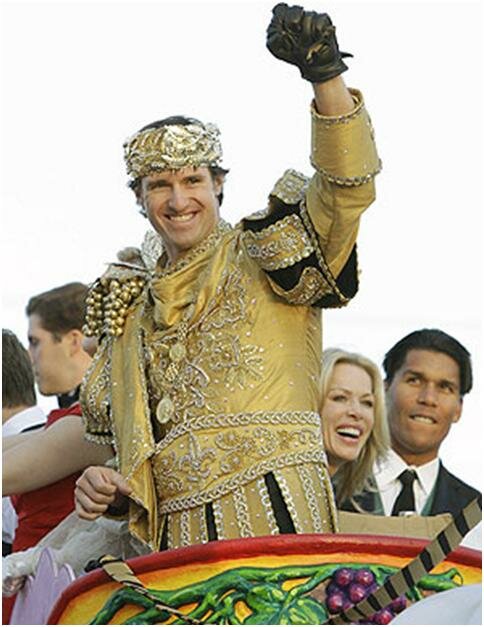 Saw this picture pop up on si.com on Monday morning and did a double-take.
It was not over the gladiator outfit that Super Bowl MVP Drew Brees was wearing; that's the normal attire for the leader of the Bacchus parade each year during Mardi Gras in New Orleans.
The double-take was over the people on the float, standing to Brees' left. Look closely and you will recognize former Chiefs-Chargers linebacker Donnie Edwards. With him is his wife Kathryn.
The Edwards and Brees got to know each other while they were playing together for four seasons (2002-05) with the Chargers.