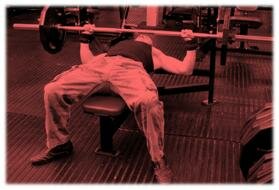 The rookie mini-camp was in his rearview mirror and his beloved Pittsburgh Penguins were on the tube skating in the Stanley Cup Playoffs.
But Sunday afternoon, Todd Haley had no trouble turning his attention to talking about his team's strength and conditioning program. That's the one involving returning veterans and recently acquired players with NFL experience.
That group got back to work on Monday morning as the rookies cleared out of the building and the program that began on March 29th continued on its way to a June conclusion after 10 weeks and 40 workouts.
"I am excited about the guys that have been here working out," Haley said. "I can't stress that enough, I know I go over the top on this off-season (program), but it is so critical to success and you must be pushing towards the top in that area to have a chance to sustain and be a good team over the long haul. I am really excited about what these guys are doing here on a daily basis."
Here's what is so exciting about the off-season program for Haley: with the exception of veterans Brian Waters and Mike Vrabel, every other player on the roster has been in the program.
"That's everyone, 100 percent?" Haley was asked.
"Everyone," he said.
Call that the icing on the cake. Now here are the sprinkles: none of the players came back for the program out of shape. At most, Haley said some the big guys were 10 pounds over their proscribed weight, something most of them dropped in a few weeks.
"It wasn't like last year when we had guys 40 pounds over when they showed up for the program," Haley said. "They knew what happened last year; it was all catching up to where they needed to be."
The players who returned after going through last season's strength and conditioning program got the hint.
"Our guys didn't want to go through that again and we told them we couldn't afford to go through that again," said Haley. "Now they are in a position to get better, rather than trying to get back to the baseline. That was the key, we didn't go backwards.
"Even the guys 10, 12 pounds over, they are much stronger looking and acting and they are going through the program. Last year we had multiple players that were 30, 40 pounds over."
Haley is consistently seeking consistency from his players, and if they had come back out of shape and had forgotten what they were taught last year, it would have been a major step to the rear for the head coach in his second season.
That's another reason Haley is busting his buttons at the attendance and work his team is getting done right now, just more than four months away from the regular-season opener.
"Now we have a chance for guys to continue to get better," said Haley. "They can take it to the next level, rather than working their behinds off to get back to even."
There's one underlying theme to what Haley seeks from his players in the area of strength and conditioning: stamina. Again, it all returns to that word consistency. He wants players who are physically ready to play in the first quarter and the fourth quarter, in the season's first week, and the 16th game. He wants to be able to count on them all every point of the game and every game of the season.
That's not easy. It certainly requires more commitment and work than what the Chiefs gave last year. Remember how many times the fourth quarter was the spot where they could not seal the deal? Talent, coaching, conditioning and strategy – they are all important pieces of the puzzle that leads to victories and championships.
This year, under new strength & conditioning coach Mike Clark, the emphasis of the program has changed from last year and that's helped increase the level of production in the sessions the players are going through four times a week.
"We are doing more Olympic lifts, doing snatches, throwing weight around the way it should be," Haley said of the program.
The head coach believes his team will start the OTA period in two weeks far more advanced in the most basic factor in his program – being in the correct physical condition.
"Guys are where they were at the end of last year's program right now," Haley said. "That opens up all sorts of possibilities and avenues for them to get better, stronger, faster, quicker and with more stamina. That's going to pay off.
"I think we're all working, we understand all that has to happen. There is no misconception there for any of us, and we're working hard to be better in every area we can be, to do a better job of getting these guys ready to play and win games."
PERSONNEL FILE/MONDAY, MAY 3

BROWNS – signed UFA TE Alex Smith (Buccaneers).
BUCCANEERS – released G Vladimir Richard and DB Matt Featherston.
CARDINALS – signed UFA CB Justin Miller (Raiders).
COWBOYS – re-signed UFA G Montrae Holland.
RAMS – team will not be retaining VP of Player Personnel Tony Softli.
REDSKINS – released RBs Marko Mitchell, Anthony Alridge and P.J. Hill, WR James Robinson and DL Anthony Montgomery.
SAINTS – re-signed UFA S Darren Sharper.
SEAHAWKS – signed UFA S Quinton Teal (Panthers).
STEELERS – WR Limas Sweed underwent surgery on a torn Achilles tendon.