Can't We All Get Along? … Saturday Cup O'Chiefs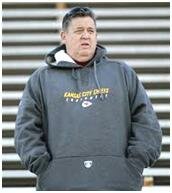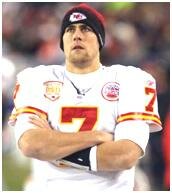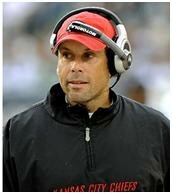 This started out as an epistle about last Sunday's yo-yoing of Matt Cassel by head coach Todd Haley. There's an interesting dynamic in that relationship that deserves discussion. I will get to it in due time.
That's because something else popped up on the Chiefs radar screen yesterday and that was the Mr. Charlie goes to Florida story. Let's start there.
Haley & Weis

National media outlets like ESPN and the Gainesville Sun newspaper (shouldn't every paper in Florida be called the Sun?) were reporting that offensive coordinator Charlie Weis may soon be doing that job at the University of Florida for the Gators new head coach Will Muschamp.
Is it true? At this time that's not crystal clear. Haley said it was news to him when asked about it after practice on Friday. But there is smoke in the air and I'm willing to say that there's a fire causing the rumors. More than likely that fire was set by Weis and his agent.
Does that mean Weis is headed to "The Swamp"? It's safe to say it's under consideration. Whether it happens or not should play itself out pretty quickly. …Read More!