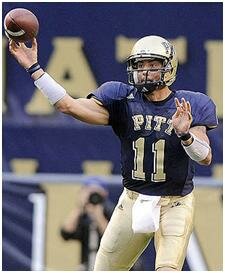 From the Truman Sports Complex

The Chiefs 2010 Rookie Camp began Friday as Todd Haley and his coaching staff started throwing the team's programs and fundamentals at the 33 players on the field.
"I have strong convictions of doing it this way with just the rookies in here at this time," said Haley. "I think it really gives them a chance to get their feet wet without that added pressure of guys that know what to do."
Todd Haley welcomed seven draft choices, 11 college free agents, seven first-year players and eight tryout players.
"There is a positive energy about this whole group," Haley said. "I continually remind them that they don't really know anything right now. They don't know what they don't know.
"We don't care how you got here. Once you are here you are just another helmet with a piece of tape on it and we are going to try to figure out if you can help us win."
All of the team's draft choices and college free agents were on the field. The Chiefs do not release the names of their tryout players, but the lone quarterback was Bill Stull (above) out of Pittsburgh. During his five seasons with the Panthers, Stull threw for 5,252 yards, 32 touchdown passes and 18 interceptions.
The seven first-year players that took part were: RB Kestahn Moore, WR Chandler Williams, OT Jermail Porter, DE Bobby Greenwood, CB Jackie Bates, S Reshard Langford and S Ricky Price. All seven were with the Chiefs in '09 on the roster or practice squad. Only Price was active for any game day action last year.
"It's a real benefit for those guys," Haley said. "They haven't played a lot. They've been around the team some, but they get the chance to have a head start."