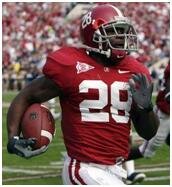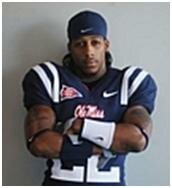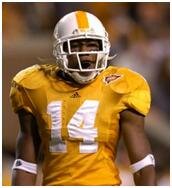 Perspective is a funny animal. Four people can stand shoulder to shoulder and look at the same picture, in the same light and see different things. And they all might be correct in their interpretation of the vision before them. Even black and white has shades of grey and shadows that can be translated to mean different things.
It's the same with the NFL Draft. One man sees the selection of a player as a reach, while another sees it as assurance that the team making the decision got their man. One group thinks a team's draft class is filled with projects and over-valued players, while another sees potential and future stars.
So it goes with NFL Draft class of 2010 for the Kansas City Chiefs. It's a class of seven players that will play an important role in whether the franchise can dig itself out of the hole that comes with a 10-38 record over the last three seasons.
Without question, the Chiefs were able to draft some talented players, a handful of playmakers that is so lacking on the roster. Eric Berry, Dexter McCluster, Javier Arenas could bring big plays and yardage and point production to the offense, defense and kicking game.
"We've got good football players," said GM Scott Pioli. "Team speed has been improved. I think we've added smarter players, we added competitive players, physical, tough players and all those things that we added along with the speed improved the overall competitiveness. We feel we improved a lot of things, but we improved this football team."
The early buzz from the media on the Chiefs draft was the character angle; that they went out and sought players that fit their mold of the right 53 based on personality. Pioli's comments were directed toward that picture.
"We want to make sure it's understood that we went out and got good football players here too," he said.
There's no denying the Chiefs drafted some very good athletes and some potentially very good NFL players. Berry was the best defensive back in the draft. McCluster was the best of the new breed of hybrid backs, who can line up in the backfield or at wide receiver. Arenas was the best returner available in this draft class. Third-round G Jon Asamoah was considered the second best pure guard in the draft. Third-round TE Tony Moeaki was the best complete tight end (receiving/blocking) available in the class.
In sheer athletic ability and potential, the Chiefs draft class is very good, maybe very, very good.
But any team's draft does not go down in a vacuum that is apart from the roster that those players are about to join for the '10 season. Where those players fit and what holes they may fill are also important. So are the holes that remain.
As talented as the players are in this second draft class from Pioli/Haley, they did not address some of their perceived positions of weakness, such as the offensive line, defensive line at nose tackle and inside linebacker and a pass rusher.
The worst part of the Chiefs performance in the '09 season was their defense against the run. They allowed an average of 156.5 rushing yards per game. They gave up 4.7 yards every time the opponent ran the ball. Cleveland's Jerome Harrison had the biggest rushing day of the season and Browns history when he ran for 286 yards. Harrison was one of six backs that topped 100 rushing yards against the Chiefs defense and two other backs ran for 99 and 97 yards.
There were seven players selected, but it's hard to see how any of those picks addressed a dreadful run defense. They selected several safeties, the last line of defense, especially when it comes to the run. When asked what they had done since the end of last season to address their pitiful run defense, the GM and head coach pointed to areas other than the draft.
"Number one, we are developing the guys that we have here on campus," said Haley. "Those guys are working their backsides off trying to move up the ranks so to speak. I think we are all really excited about that process and where it is right now.
"If you go back through our season, you can't blame every big run on our defensive line. It is an 11-man defense in the truest sense of the word especially if you are talking 3-4 and how everybody has to fit. You can't pin that on any one group. So anybody that was added on defense was added in effort to improve the defense as a whole and I think that is the bottom line."
The coach and GM would not identify the returning players they are counting on to step up and improve their run defense. But it's not hard to round up a list of names that includes the likes of Jovan Belcher, Andy Studebaker, Tyson Jackson, Alex Magee and Glenn Dorsey. Maybe even Derrick Johnson is part of that group.
Pioli was quick to point to another very important addition: defensive coordinator Romeo Crennel.
"He is going to help us and help this defense get better," Pioli said of Crennel. "He is not lining up as one of the 11 on the football field but I think he is going to help our defense."
The GM also made the point that while the Draft was over, the personnel season did not stop.
"We've got how many months before the season opens?" Pioli asked. "There is still time. Any opportunity we get to continue to improve the talent of the team, we are going to continue to improve."
The Chiefs pass rush got the quarterback on the ground just 22 times last year, the second worst pass rush in the league. Only Jacksonville (14) had fewer sacks. That came a year after they set an NFL record for pass-rush futility with an all-time low of 10 sacks.
And now, Pioli/Haley have had two drafts, selected 15 players and there has not been a pass rusher among them. Seven of those picks had sacks in college; last year's No. 1 DE Tyson Jackson had he most with 18.5 sacks in four seasons at LSU. As a rookie, Jackson did not have a sack and was credited with only four QB pressures.
In this year's draft class, Berry had three sacks, Arenas seven, fifth-round S Kendrick Lewis finished with three sacks and fifth-round DE/OLB Cameron Sheffield was the most prolific with 15 sacks.
Turning attention to pass protection; the Chiefs allowed the sixth highest total of sacks in the league last year with 45. QB Matt Cassel went down 42 times and was the fourth most sacked QB in the league. There's also no question that the protection improved in the second half of the '09 season. There were 30 sacks in the first eight games, and the number was cut in half over the last eight games.
With the selection of just one offensive lineman in the Draft, Pioli/Haley are stating that they are comfortable with the holdover blockers and the additions of Casey Wiegmann and Ryan Lilja. Obviously they are counting on continued improvement by tackles Branden Albert and Ryan O'Callaghan, young guards like Colin Brown and Darryl Harris and competition on the interior with Wiegmann, Lilja, Brian Waters and Rudy Niswanger.
The 2010 class that joined the Chiefs through the NFL Draft did not please everyone; they never do. But the team's approach highlights one factor that those outside the circle often forget – a team's improvement or regression from one year to the next is influenced more by the performances of returning players, than those added through the draft.
At least that's what Pioli and Haley are counting on.
"When we draft, it's a combination of need and best players available," said Pioli. "I think sometimes with the multitude of needs we feel that we entered this with, it was a matter of need meeting opportunity and best player available. It was a combination of those two things."
Now, here are some thoughts on the seven players selected:
1st round/5th pick – S Eric Berry: It would have been very hard for the Chiefs to pass up a player rated as highly as Berry. Yes, they went against convention by drafting a safety at such a lofty point of the Draft. (More on that angle of the Berry pick coming up on Monday afternoon.) And yes, the Chiefs can be accused of simply filling the hole they created on their back line when they released Bernard Pollard before the start of the '09 season. All that has nothing to do with Berry and what he can get done in the '10 season. If he's not a starter from game No. 1, it will be a disappointment for the Chiefs. If Crennel isn't deploying him in multiple fashions by mid-season, it will be a disappointment. Berry is going to make mistakes, but his background says he learns from those and seldom has that problem again.
2nd round/36th pick – WR/RB Dexter McCluster: All draft choices are a gamble, but taking McCluster is a real roll of the dice for the Chiefs. If he diminutive McCluster gets blown up by opposing defenses and can't get on the field, and he offensive line has problems, there will be real second guessing on why the team did not go for a tackle with that lofty choice. Haley wanted to add a playmaker to the offense and McCluster can be that; but his skills are not that different than those of RB Jamaal Charles. Was McCluster a luxury that a team still trying to build its foundation can afford? Obviously Pioli and Haley thought so because they took him rather than a quartet of nose tackle types that went in the second round: Torell Troup, Lamarr Houston, Linval Joseph and Terrence Cody.
2nd round/50th pick – CB Javier Arenas: Haley called the addition of a returner for his team not a need, but "a must." That explains everything about why Arenas was drafted so early. Most NFL teams had him as a third-round selection, so grabbing him in the mid-second round wasn't that great of a reach. Plus, the Chiefs think Arenas can bring something to their defense playing the nickel corner spot. But it's the return game that matters most with Arenas and that was a major need must that had to be filled. Arenas allows them to get two jobs out of him: returner and corner. That will help on Sunday's when trying to drop he roster to 45 players. Last year, the Chiefs pretty much ignored their lack of a returner beyond Charles on kick returns. Haley wasn't going to make the same mistakes again.
3rd round/68th pick – C/G Jon Asamoah: As a guard, he was No. 2 in the class of 2010, behind only first-round draft choice Mike Iupati. Teams pegged him as a third-round choice, and the Chiefs got to him with the fourth pick of the fourth. Asamoah was stuck with a bad team last season and that certainly didn't help him when it came to evaluation of tape. The Chiefs could have gone for Alabama G Mike Johnson; but he went 30 picks later on the final choice of the third round. Brian Waters is now 33 years old so this appears to be a big picture selection, meaning Asamoah may not immediately contribute.
3rd round/93rd pick – TE Tony Moeaki: Based on pro potential, this is the best value pick of the 15 that Pioli/Haley have made so far in their time with the Chiefs. Moeaki was considered the prospect with the best upside as both a blocker and a catcher. There were better catchers in the draft, and maybe a better blocker as well. But there wasn't anyone better than could do both and that's why he was the fourth tight end drafted this year. Amazingly, three of those top four wore question marks because of injury concerns: Jermaine Gresham, Rob Gronkowski and Moeaki. If he can remain healthy in his NFL career, a new TE Tony could hold he job for years to come.
5th round/136th pick – S Kendrick Lewis: Most teams projected Lewis as a seventh-round pick, or a guy who would be signed as an undrafted free agent. The Chiefs had to approach their two fifth-round selections in a bit of a different manner because they had no more picks after No. 142 in the fifth round. So maybe they reached a bit for Lewis. He was a productive safety at Mississippi, producing 226 total tackles in three seasons. There were a couple of highly rated players still there in North Carolina DT Cam Thomas and South Florida WR Carlton Mitchell.
5th round/142nd pick – LB Cameron Sheffield: This is a projection in moving from defensive end to outside linebacker. With Tamba Hali, Mike Vrabel, Andy Studebaker and Pierre Walters, Sheffield has his work cut out for him. There were many other players available at that point that could have addressed other positions of need.