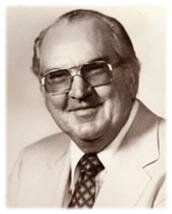 Somewhere in the Texas Nation headed to Dallas

His name was Jones Ramsey and he was the sports information director at the University of Texas many years ago. That's him to the right.
Ramsey was once asked what were the two biggest sports at Texas?
"Football and spring football," Ramsey said without taking a breath.
There are very few places where football is more important than Texas. Whether it's the pros, college or high school, it's always topic No. 1 on the sports agenda in the Lone Star State.
Except right now, in the aftermath of the 2010 season when things didn't go right in so many avenues of Texas football. The Cowboys and the Texans had bad seasons and missed the playoffs. The Texas Longhorns had their worst season in decades. No Texas team was in the national championship game in college football.
And to rub salt in the wound, the Super Bowl is coming to Texas. The eyes of football will be on the eyes of Texas and the only thing related to the Cowboys that will be in the picture is their stadium.
Super Bowl week kicks off Monday with both teams arriving in Dallas and escaping their snowy hometowns so they can begin practicing for the championship game. It figures to be an interesting week, filled with great personalities and story lines with two of the classic NFL franchises involved in the meeting.
Our boots hit the ground in Big D on Monday as well and we'll be there all week giving you some of the better stories and behind the scenes type activities. …Read More!