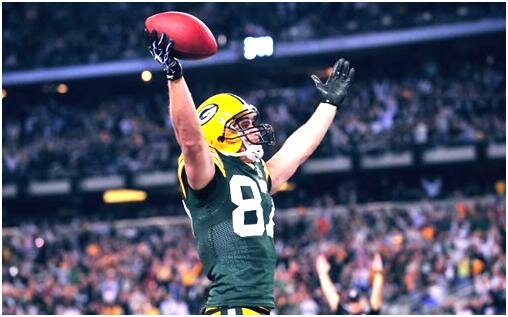 From Arlington, Texas

They don't call it Titletown for nothing.
For the first time in 15 years, the Vince Lombardi Trophy that goes to the winner of the NFL Championship is going back to the Wisconsin Motherland. The Green Bay Packers won their fourth Super Bowl championship on Sunday, beating the Pittsburgh Steelers 31-25 in Cowboys Stadium.
Super Bowl 45 featured a classic matchup of old school teams that were part of the very roots of the National Football League. It figured to be a memorable meeting and it was. Game MVP Packers QB Aaron Rodgers threw three touchdown passes, including two to WR Greg Jennings.
In a season where they dealt with major injuries on a weekly basis, the Packers had to deal with more on Sunday as they lost two of their veteran leaders – CB Charles Woodson and WR Donald Driver – to injuries that kept them out of the second half.
Pittsburgh did not go away. Led by QB Ben Roethlisberger, the Steelers came back from 21 points down and made a game of it. It was an outcome in doubt until the end, when a fourth down pass by Roethlisberger was knocked down with 49 seconds to play.
It was truly a battle of the quarterbacks. Rodgers was voted the game's MVP for his performance, going 24 of 39 for 304 yards, three TDs and no INTs. That's a 111.5 passer rating. Seeking his third Super Bowl, Roethlisberger was 25 of 40 for 263 yards, two TDs, but two INTs. One of those picks was returned for a TD by S Nick Collins.
Riley County product WR Jordy Nelson (above) was a big part of the Packers offense, leading the team with nine catches for 140 yards and the first TD of the game, a 29-yard score.