Chiefs GM Scott Pioli spoke about the upcoming NFL Draft on Friday. It's a process that goes on around the league at this time of the year.
As the days tick off to this Thursday's start of the 2010 Draft, we'll spend some time providing comments from other decision makers around the league, as they talk about all things draft related. Like Pioli, they are trying to reveal as little as possible, but they always have interesting things to say. Here's the first batch, starting with the team picking at No. 2 in the first round.
MARTIN MAYHEW/GM DETROIT LIONS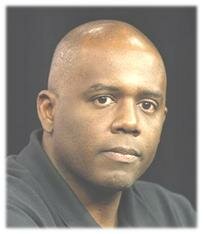 Mayhew said several days ago that the Lions had not decided who they will select with the second choice in the first round. The question to the Lions GM went from there.
On if it would be accurate to say he is picking between a pool of four players at No. 2?

"No. That would not be accurate."
On what would be accurate?

"That we're keeping our options open."
How tight are the grades at the top of the draft board?

"Very tight – it's as tight as I've ever seen it. Like I said before, we feel… We were in the draft meetings and we were just talking about the board and we said, 'This is a good year to have the No. 2 pick.' That's not always the case; it's not always that situation. This is a really good year to have the No. 2 pick."
Is the pool of talent at the top of the draft "fool-proof"?

"That would have to be the kiss of death, right? If you say it is? No. It's never fool-proof. I would say that this year, being at No. 2, is a lot better than being at No. 2 the year we drafted Charles Rogers. Just in terms of the number of concerns you have with different players, the players that are there now, a lot of them – and I've talked to a lot of people in the last week or so: head coaches and people who have been around these guys – a lot of these guys are solid, off-the-field, character guys and are relatively-healthy guys. High-effort guys, very motivated, intrinsically-motivated type of guys. There is a good pool to pick from at two this year."
Does he wait to decide on the pick because of potential trades?

"That's also important. Trade is very important, but I'm the kind of guy: I like to keep my options open. You never know what could change. I remember last year, probably about a week before the draft, we got some information that we didn't have prior to that on a player. It impacted our approach on draft day. It pushed that guy down in the way we viewed him. It affected the way we viewed the player, put it that way. Anything can happen between now and then. We don't have a need to make a decision now. We're not going to worry about something leaking out about what we decided because we haven't decided anything. That's also one of the benefits of it."
TED THOMPSON/GM GREEN BAY PACKERS

What are you hoping to get out of this draft? What needs are you hoping to address?

"We're hoping at the end of it that we feel like we got lucky and we got some players that can help our team. I honestly and truly believe that if you get caught up trying to reach for need at all, that's when you make your mistakes. And I feel like our core team is strong enough that we don't have to search out like that. I know it's what I always say, but I really mean it."
How important would you say character is when you're drafting?

"I think it's important. It's important to every other team. We do a lot of work on these guys. I don't know how many we look into very strongly. But we do a lot of work there. But you're still dealing with young men that are still learning their way in life, so there's always some question marks about how things are going to go. Or there's also question marks about how things have gone. Did someone make a mistake as a teenager or young man in college that is really out of character and shouldn't really be a factor going forward, or is it something else? We spend an extraordinary amount of time working on that, and it's not an easy call."
JERRY REESE/GM NEW YORK GIANTS

Drafting at No. 15, does it change your perspective – do you still look for the best player available or would you go for what you need the most?

"We try to get value and need. That is never going to change. We try to get a combination of both. Sometimes you can get a good combination of both. But we are skeptical of drafting need. We try to get a combination of value and need."
In all of the years that you have been doing this, typically how dramatic can a guy either move up or fall based on a dramatic performance at the Combine – just at the Combine?

"Sure, I think that happens sometimes. You see guys go to the Combine and just blow the Combine up with all of the gymnastic drills and athletic stuff. And you see people get burned by it. And you see some people go in there and do well at a Combine and play pretty good. So you see it both ways. I think years ago that the defensive end that Philadelphia (Mike Mamula) took that really blew it up at the Combine played some but he was a quick riser. I said that to say that he was a quick riser, not to criticize their pick. He was a quick riser; I don't think people had him ranked that high, but he really blew it up in the Combine and he jumped up high really quick. So you always see some of that happen."
I hear what you are saying about improving at all positions. But when you reflect on last season and the breakdown on the defense over the second half, how will that affect your thinking as far as what you have to achieve in this draft?

"Well, again, last season I thought we had a lot of depth going into the season. And we had some injury issues. When you don't rush the passer up front real well it affects the back end. I don't care who you have back there. Then we had some injuries in the secondary. Kenny Phillips and Aaron Ross, their season was basically a wash. They didn't play much. In the linebacker situation Boley had two surgeries during the season. You guys bang on me, but the injuries are what they are. When I say some of that kind of stuff – I'm not using that for an excuse. It is what it is – that is what happened. And I hope they stay healthy. Depth is always important. If you can get depth at every position, that is important. Because I'm telling you, this is a physical, physical game and you are going to have injuries. That is just a part of it. But when you don't have enough depth to overcome that, it makes it difficult for everybody involved."
At the end of last year (co-owner) John Mara came in and kind of vented a little bit to us (meda.) He said, "Everybody is kind of on the spot." How did you take that? Has that affected your approach to the draft and the season?

"John said basically the same thing I said. I didn't say it as sensational as John said it, but he said the same thing I said when I stepped in here before he came in. I said, "Nobody is happy with 8-8." That is not our standard. We don't like that. That is not what we plan to do moving forward. We don't like the season to end like that. We don't like how we went out and got a lot of free agents and they didn't — I didn't say they didn't play well – they didn't play a lot because they were not in the ballgame. So I don't think John was saying anything that Tom Coughlin and myself hadn't already said. He may have been more sensational with how he presented it than we were. But I think we all said the same thing."
Has your approach to the draft though – it is still the same? You are not saying, "I have to hit a home run?"

"We are looking for good players. If we can hit home runs, that is good. If we can get a double, that is good. If we can get a single – we just want to get on base in the draft. We don't want to have a bunch of strikeouts. It is tough when you have a bunch of strikeouts."
MIKE TANNEBAUM/GM NEW YORK JETS

Any anticipation of trading up in the first round this year?

"I told these guys we are not trading up this year. No matter what happens, grab the phones (laughter). I don't want to trade up, but we'll see what happens. I think we're happy with where we are, but we'll let the board dictate what we do. I like where we are. I want to keep our first two picks where we are. We should get two good football players that can help us. We know what their salaries reasonably should be. We try to put that into the budget the next two or three years. As we make these other acquisitions, those picks are going to be important for us for strategic planning purposes moving forward."
How do the Jets define character and how do recent acquisitions like Antonio Cromartie and Santonio Holmes factor into that definition?

"I'm really, really proud of the people I work with every day. To give you three examples, Abe (Elam), Wayne Hunter, Laveranues Coles are three people that may have had bumps in the road in the past. All three came here, did great on the field and great things for the community. I believe reputations are earned in a second and take a lifetime to change. People have made mistakes and deserve second chances. I understand what you're getting at with Santonio and Antonio. Hey, we're going into this with our eyes wide open. These are partnerships. It's incumbent upon us as the Jets organization to give them every resource possible to make it successful. Will it work? There are no guarantees. We think they're fundamentally good people that have made mistakes. Time will bear us out whether they were the right decisions or wrong decisions. I think our locker room and environment is filled with great people on and off the field. We've just had a few people come back from Haiti, for example. I appreciate the fact that that's not always the most newsworthy sort of event, but there are a lot of great stories to tell in the building, and we've embraced these new players with open arms and they're coming in here with a clean slate."
Have the Jets zeroed in on defensive backs in this draft class?

"It goes back to what Ozzie (Newsome) said. Right after we hired him (head coach Rex Ryan), I said 'What do you think about Rex?' He said, "I'm shipping him up I-95 he has a little sign around his neck that says I need corners (laughter)." That's just who Rex is. He cannot have enough corners. It's crazy. Yeah, we're going to have more corners and they're all going to play. It's funny. We go into the first New England Patriot game and we have four defensive linemen active. I'm like this is unbelievable. He's like "small ball." It worked. We won the game. Him and Mike Pettine spend a lot of time with detailed schemes. Going back to what Terry (Bradway) was saying with the college corners becoming almost sub-safeties. So that's really where pro football is going and it's been more spread out. We'll try to add corners."